Customer Reviews
Filter Reviews:
quality
trip
everything
shipping
stuff
products
11/28/2019
Eric L.
United States
Perfect balance of size and capability
First, I am a former EMT over 20 years ago and also a Physician Assistant, having practiced medicine now for 19 years. I have multiple med kits of varying size and capability. I purchased the Boo-Boo Kit and companion zippered pouch after I scrutinized the contents, knowing it was everything one needs for basic boo boo treatment. It worked beautifully during a 2 week trip in the Alps, useful for all sorts of scrapes and minor wound care. I have refilled the used supplies and stowed it in my travel bag. I have one that also lives in my glove box. It's an excellent product. If you are wondering where the trauma supplies are, realize that is not what this kit is for. In my emergency bag (GR2...for those that know) I have this Boo Boo Kit stowed in the readily accessed zippered outside pocket. On the outside of the bag, attached by the discreet molle, lives my ITS Tallboy with my trauma kit. ITS makes seriously good stuff. Don't mess around with low budget or **** supplies in your med kit. Get the Boo Boo Kit and get basic first aid training. Then get more training, take a EMT class, etc, and get trauma supplies. You are FAR more useful to others if you can plug holes, and you will do more of that in the real world.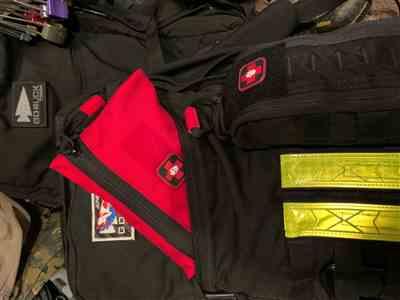 11/24/2019
Brian P.
United States
ITS Boo-Boo First Aid Kit
Have not used it yet but it in the red zip pouch for use when needed. Fast shipping!
10/27/2019
Bill H.
United States
EDC FAK
This is my favourite first aid kit to date. It has everything one would need for cuts,scrapes, and minor emergencies. I have one in my EDC bag (Discreet Messenger) as well as one in every car.. A well thought out kit.
07/25/2019
Geo H.
United States
Solid kit
Bought this to replenish and is, as usual, excellentl quality.
07/12/2019
Joseph F.
United States
Great Products
I haven't needed to use the item, however, it is very complete and fits nicely into the nylon Zip Bag that I currently have tucked into the Foldanizer. Great products all around.