ITS Cat Eye Morale Patch
Regular price $4.99 Sale
NO BACK ORDERS! SHIPS NEXT BUSINESS DAY!
FREE SHIPPING OVER $75 TO USA
Members save 15% every day
Cat Eyes traditionally hail from certain branches of the military, who utilize a set of two glowing (or reflective) strips to help identify friend from foe. Our ITS Cat Eye PVC Patch features a Glow-In-The-Dark ITS Logo Skull on a black 3/4″ x 3/4″ rounded-edge and hook backed patch.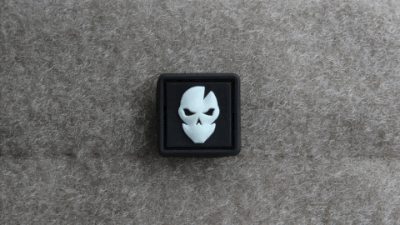 Using a flashlight or exposing the ITS Cat Eye Morale Patch to a light source, will help keep them glowing and let your friends distinguish you from foe!
Our ITS Crew Covers also feature two small loop squares on the back to stay true to form and attach our ITS Cat Eye patches to.
*Sold individually*